How to Enroll in On-Demand training?
You can click on-demand courses from the top menu in the Juniper Learning Portal.
You can browse the list of available courses select the one you want by clicking enroll now in on-demand page.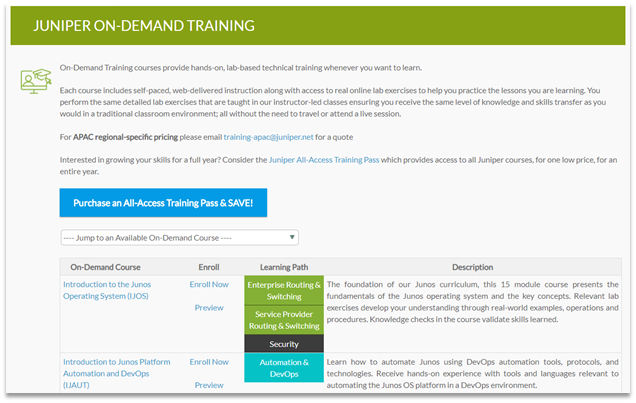 You need to purchase subscription if you don't have any subscription.
You will have access to and be enrolled in the training course you selected you will be presented with another page that will provide you with additional instructions on how to use this on demand course.
Click enable lab access button if the on demand course in which you enrolled has a lab component.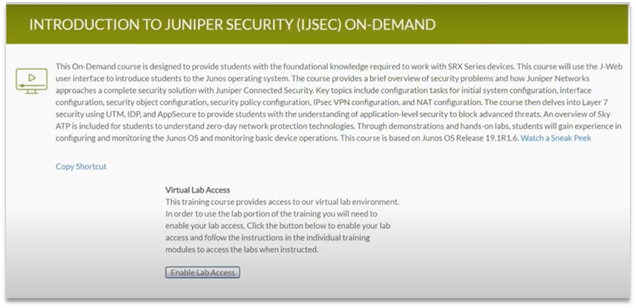 This will generate a one-off username and password for your use in this lab an expiration date will be shown.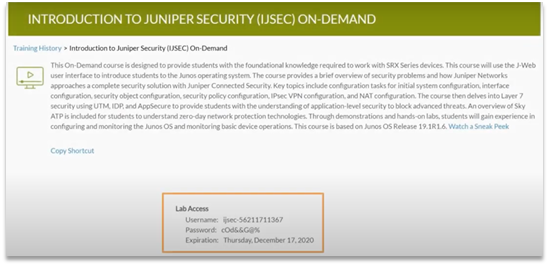 You can be able to enter the lab environment with this username and password by accessing the following URL https://labs.edu.juniper.net/ and you can see the lab environment.